Amir Barati, DMD
Dr. Amir Barati began his dental education at Semelweise University in Budapest, Hungary where he graduated Cum Laude. For the next three years he continued his clinical training with several Boston-area private practices. After scoring 93 out of 100 in the national dental board examinations, he was accepted to the University of Pennsylvania School of Dental Medicine's Advanced Standing Program.
While studying at Penn, Dr. Barati completed a dental externship training program at Lehigh Valley Hospital, and then interned at Hospital of the University of Pennsylvania's Maxillofacial Surgery Department. In this capacity he also treated young patients at Children's Hospital of Philadelphia.
After graduating from Penn he took a teaching position in their restorative dentistry main clinic. He taught part-time for four years while working with several private dental practices in the Philadelphia area. In 2005 he joined forces with Dr. Tom Forte, and their Doylestown practice eventually became known as Peace Valley Dentistry.
Dr. Barati is a member of the American, Pennsylvania and Bucks/Montgomery County Dental Associations. He devotes much of his time to ongoing education in the most modern concepts in dentistry including Restorative, Cosmetics, Dental Implants, Endodontics and Reconstructive Dentistry. Dr.Barati has attended numerous hours of continuing education at Spear institute of higher dental learning in Scottsdale AZ, including a facially generated treatment planning seminar series. He has also attended implant surgical seminars in New York City, Tulsa Dental advanced learning in root canal therapy, and many hours of advanced Invisalign and occlusion training.
Dr. Barati is a member of Doylestown-based Eckerd and Spear study clubs that meet frequently to review challenging dental cases. He also works with Ann Silvermann Clinic of Doylestown and Mission of Mercy of PA in Philadelphia, donating his services to children and adults who otherwise couldn't afford dental care. Dr. Barati is an avid swimmer who also enjoys hiking and 5K runs. He enjoys discovering new restaurants and appreciates a wide range of cuisines. He is happily married to Dr. Agata Barati, and is the proud father of a son and a daughter.
Agata Barati, DMD
Dr. Agata Barati graduated from the University of Pennsylvania School of Dental Medicine in 2005.  She went on to complete an externship program at the Hospital of the University of Pennsylvania in the  Maxillofacial Surgery and Prosthodontic departments.  Before joining Peace Valley Dentistry she practiced as an associate dentist in Philadelphia.
Dr. Barati devoted many hours to continuous dental education from Spear Institute in the areas of restorative, cosmetic, and CAD/CAM dentistry as well as Invisalign orthodontics, endodontics, and comprehensive treatment planning.  Over the years of practicing she developed a passion for the aesthetic and enjoys creating beautiful, natural-looking smiles with modern technology and minimally invasive dentistry.
Dr. Barati is an active member of Ann Silverman Free Clinic of Doylestown where she provides dental services to low income families.  Outside the office, Dr. Barati enjoys spending time with her husband, Dr. Amir Barati, and their two young children. She likes to travel, and enjoys outdoor activities… especially skiing.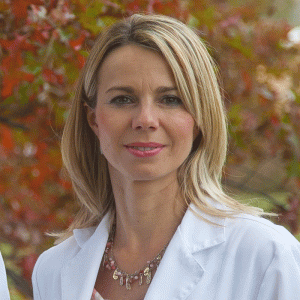 Farshid Sanavi, DMD, PHD
Dr. Farshid Sanavi received his dental degree from the University of Pennsylvania's School of Dental Medicine and completed his post-doctoral training as a Research Fellow at the University of Rochester. He received training in his specialty, Periodontics and Pathology, as a Research Fellow at the University of Pennsylvania's School of Dental Medicine.
Currently Assistant Professor of Periodontics and Research Coordinator of the Implant Research Center at the University of Pennsylvania's School of Dental Medicine, Dr. Sanavi has been affiliated with that university since 1979, serving in a variety of clinical and faculty positions, including Research Specialist, Clinical Associate and Research Associate. He is also a member of the surgical faculty at the university's Implant Center.
Dr. Sanavi is the author of many highly regarded articles and abstracts. When away from the office he spends his time with his lovely wife, entertaining teenage son, and two little Yorkies.